Thirst drives citizens from contested Bebeniss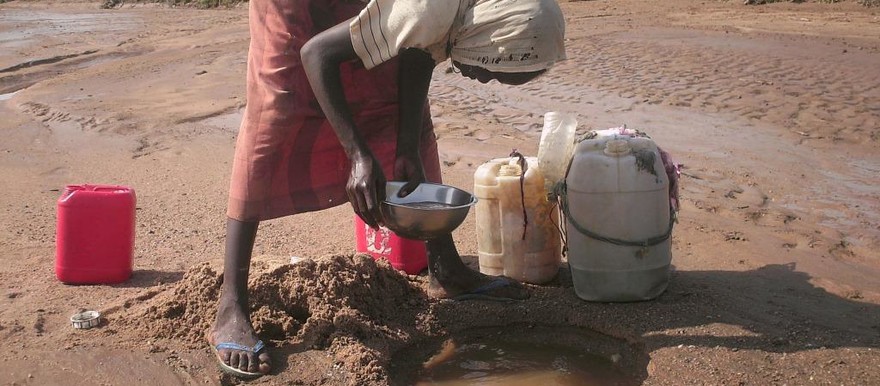 A water shortage is driving villagers from the contested Bebeniss border area, which was bombarded last month by the Sudanese air force. The area is claimed by Upper Nile and Blue Nile states and also lies near Sennar State.
Citizens of Bebeniss told Radio Tamazuj that the area faces an acute scarcity of water, which caused dozens of families to flee toward Renk town. There is not enough water for all of the people and livestock, they said, explaining that they normally rely on wells and oases, which are completely dry now.
"Citizens are confused due to lack of water. Even water for the cattle has dried up. Now only water tankers can supply people and there is no river near to the area, so as a result most people migrated to the Renk area," one of the refugees said.
Bebeniss was bombarded early last month by Sudanese warplanes. The area also witnessed ground clashes, according to the southern army spokesman, but this report was denied by Khartoum.
File photo: A Sudanese woman in Darfur collects water from a dry wadi.
Related coverage:
Border clashes: Bebeniss allegedly attacked again (12 February)
Troops moving to Blue Nile-Renk Border (7 February)