Wau governor removes ministers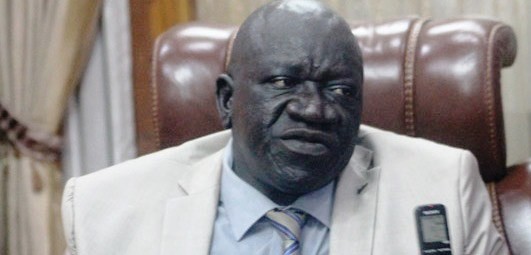 Photo: Wau governor Angelo Taban Biajo
The governor of South Sudan's Wau State, Angelo Taban Biajo removed several state ministers on Thursday.
Taban, in a gubernatorial decree, removed Michael Madut Chan (Local Government and Law Enforcement), James Ernest Makuei (Public Service and Human Resources Development), Mary Rose Mariano (Information and Sports), Elia Kamilo Dimo (Physical Infrastructure), Simon Athuai Akot (Agriculture and Forestry), Mario John Nyibang John (Education), James Patrice Ibrahim (Health) and the Gender, Child and Social Welfare minister, Christina Gabriel Ali.
The governor also removed Ngor Aguer from his position as commissioner for headquarters affairs.
The state secretariat, council of ministers and the ministry of finance, trade and industry were instructed to act and implement the order.
The governor's decree, however, gave no reasons for the removal of several cabinet ministers.