Teenager arrested for allegedly raping 11-year-old girl in Aweil West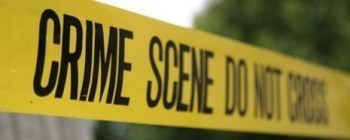 The police in Aweil West County of Northern Bahr el Ghazal State have detained an 18-year-old teenager suspected of raping an 11-year-old girl in Marial Bai Payam on Tuesday.
Speaking to Radio Tamazuj on Thursday, Maj. Deng Mathon Akot, the police inspector in Aweil West County said the victim was referred to Aweil Civil Hospital for treatment while the accused identified as Ngor Akot Akot is in police custody.
"The incident that happened in payam of Marial Marial Bai is this 18-year-old boy has raped 11-year-old girl and the little girl became sick and she was taken to Aweil Civil Hospital for further treatment,'' Mathon said. "The suspect is currently under arrest and the family of the victim did not show up to follow the procedures. We sent them the information so that they will come and carry on with the procedures."
Aweil West County Executive Director, Atuer Arol Kuan, said the incident happened at a night party in Marial Bai despite an order banning parties across the county.
"It is said that there was a party that had been organized in the area and I don't know who approved the party to take place since all parties are prohibited. The little girl was raped at that party but she was taken to the hospital and the suspect was arrested," he said.
A civil society group in the state, the Mother and Child Care organization, says it has documented over four rape cases in the last 10 days.
Elizabeth Nyanut Angok, the Executive Director for the organization called on the government to take appropriate measures to ensure that perpetrators of gender-based violence and rape are prosecuted.