Teen gets 10 years jail for raping minor in Maridi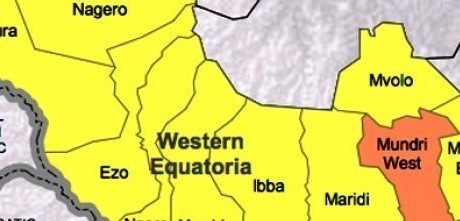 A High Court in Maridi County of Western Equatoria State has sentenced a 17-year-old boy to 10 years in prison for raping a six-year-old girl.
The 17-year-old boy, who can't be named, was found guilty of raping the minor girl at Muku Muku II residential area on Sunday.
According to the presiding judge, the court found the boy guilty of the offence under sub-section 247 of the South Sudan Penal Code, 2008.
Emmanuel Laku, the county police inspector, confirmed the incident and said 34 rape cases have been registered since schools were closed due to the coronavirus pandemic.
"I want to urge all parents and communities of Maridi to take care of their young girls. You should not leave your children alone at home. Also, people should report any rape case to the police. We should stop the culture of solving rape cases at home. It is a crime according to the law," Laku explained.
The police officer also cautioned the youth against the use of illicit drugs.
Wilson Maridamba Michael, a civil society activist in Maridi, welcomed the high court's decision to sentence the perpetrator to 10 years in jail.
He urged the police to always ensure that rape victims get justice.
South Sudan laws provide for the protection of women and girls from sexual abuse and exploitation, gender-based violence, including rape, early and forced marriage and female genital mutilation.