Technical Boundary Committee holds meeting in Juba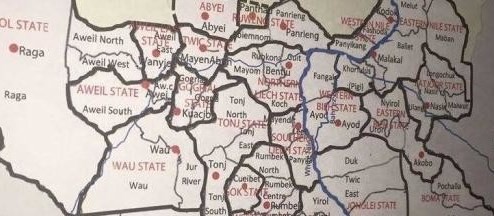 Members of the Technical Boundary Committee (TBC) have conducted their first meeting in the capital Juba today, a senior government official said.
Under the peace deal, the TBC is tasked to define and demarcate the tribal areas of South Sudan as they stood on 1 January 1956 and the tribal areas in dispute in the country. The committee consists of experts drawn from IGAD and Troika countries.
Tut Gatluak, an adviser to President Salva Kiir, told Radio Tamazuj that the Technical Boundary Committee (TBC) met in Juba this morning.
"The committee held its first meeting today. What happened today is the opening session, "he said.
Tut, who is also the head of the National Pre-Transitional Committee, said the mechanism would start its work officially.
He pointed out that the committee will receive presentations from communities and any South Sudanese on the tribal areas in dispute across the country.
The revitalized peace agreement says the Technical Boundary Committee (TBC) will finish its work within sixty days. According to the agreement, the decision of the committee shall be by consensus. If consensus is not achieved, decision shall be by simple majority and any dissenting view shall be recorded.