3 killed in violent clashes in Tambura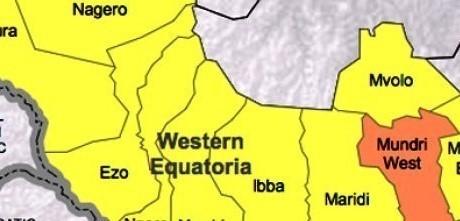 Clashes between rival forces loyal to South Sudan People's Defence Forces (SSPDF) General. James Nando and the South Sudan People's Liberation Army In Opposition forces (SPLA-IO) in Tambura County of Western Equatoria State this week have left one soldier dead and two others injured, officials claim.
Speaking to Radio Tamazuj on Wednesday, the Tambura county commissioner Mathew Mabenge said fighting broke out between the forces on Monday morning after IO forces allegedly killed two men and were burning houses.
"On Monday, IO and the forces belonging to Nando clashed eight miles away from Tambura here when IO forces went and started burning, killing, and butchering two old men and burning houses. So the forces of Nando went to rescue the situation and the forces of IO started shooting but there were no more causalities," Mabenge claimed.
The commissioner said an IO soldier was killed and two SSPDF soldiers were injured in the clashes. He added that the injured soldiers have been transferred to Juba for treatment.
Mabenge said the situation has returned to normalcy after a meeting asking the forces to evacuate the town.
"The situation seems to be normal because today (Wednesday), we had a meeting, both of them, forces of Nando and forces of Tertisio, we called upon them and we gave them 72 hours to evacuate Tambura," he said.
According to Mabenge, the forces have started evacuating as they have witnessed them assembling their forces ready to leave the town.
When contacted, the SPLA-IO spokesperson Col. Lam Gabriel Paul said he had no information about the clashes, and said he has been unwell and is receiving treatment at a Juba hospital.
Tambura County has for the last few months witnessed violent clashes between the two rival forces, displacing hundreds of families.