WEST KORDOFAN -
30 Oct 2017
Suspects in West Kordofan police officer's killing arrested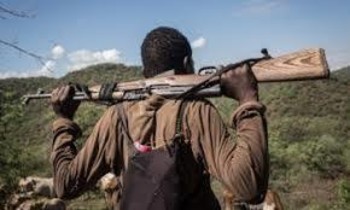 A joint force comprising the Sudanese army and police have arrested four suspects believed to be behind the killing of a police officer, Rahamtallah Al-Zamzami last week at Al-Siteb area in West Kordofan State.
A close source within the joint forces told Radio Tamazuj on Saturday that they have been pursuing the suspects for days and finally arrested them at Bahr el Arab near South Sudan border.
The sources said based on the preliminary investigations, the four suspects confessed to having committed the murder with an intention to loot.
The four are now being held at Al-Fula Prison awaiting their trial.
Separately, three gunmen stopped a businessman called Husham Mohammed Zain near Dubab area in West Kordofan State and took about 50,00 SDG from him.
Mohammed, who is a trader in Mujlad town, said three armed men stopped his car near Al-Dabab while he was going to Mujlad, ordered him to get out of his car at gunpoint and stole 50,000 SDG before they went away.