Suspects arrested in assaults on peace monitors: foreign ministry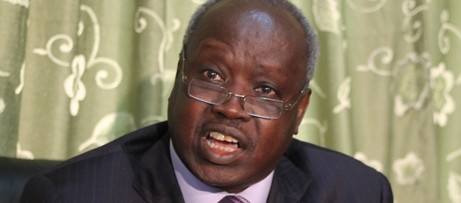 File photo: South Sudan minister of foreign affairs Nhial Deng Nhial
Suspects have been arrested in connection with the assault on foreign monitors of South Sudan's peace deal, the ministry of foreign affairs said, days after widespread international criticism.
According to a report by the monitoring body last week, South Sudanese security personnel detained, stripped, blindfolded and assaulted three international observers and one driver in the course of duty at Luri area, west of the capital Juba last Tuesday.
"Very serious measures have been taken and the suspected perpetrators have been arrested," foreign affairs ministry spokesman Mawien Makol Ariik told Radio Tamazuj this morning.
Mawien did not say how many soldiers had been arrested in connection with the incident." I cannot disclose the number of the arrested people," he said.
The South Sudanese diplomat said an active investigation was underway. He pointed out that the findings of the probe will be shared with the public.
Mawien affirmed the government's commitment bring the perpetrators and their pertinent superiors to justice. He also reiterated the government's commitment to the revitalized peace agreement.
"I want to reassure the international community that the government of South Sudan is responsible for the safety of peace monitors. Also, the implementation of the peace agreement is in the interest of South Sudan," he said.
South Sudanese President Salva Kiir and opposition factions signed a peace deal in September to end the conflict that erupted in 2013.