Suspected coronavirus case in Juba is ruled out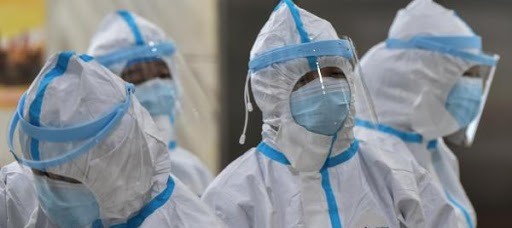 Medical staff members wearing protective clothing at the Wuhan Red Cross Hospital. (Hector RETAMAL / AFP)
A Chinese national hospitalized in Juba amid concerns that he could have the new coronavirus has tested negative, South Sudan's health officials said.
Speaking to reporters in Juba on Friday, Health Minister Riek Gai Kok announced that tests for the first suspected coronavirus patient in Juba, who was hospitalized at Infectious Disease Unit, came back negative.
A 38-year-old Chinese man, who returned from China two weeks ago, was quarantined after he showed symptoms of cold.
"Our team collected the sample and immediately sent it to Entebbe for testing, because we have the Uganda Virus Research Institute in Entebbe," said Gai.
The health minister pointed out that the country is free of the new coronavirus, urging the public not to panic.
For his part, Chinese Ambassador to South Sudan, Hua Ning said his country is working to control the spread of the deadly virus.
The virus was first detected in the Chinese city of Wuhan in December last year. It has so far killed at least 636 people and infected some 31,143 others globally, the vast majority of them in China.