Sudanese police officer, protester killed in fresh protests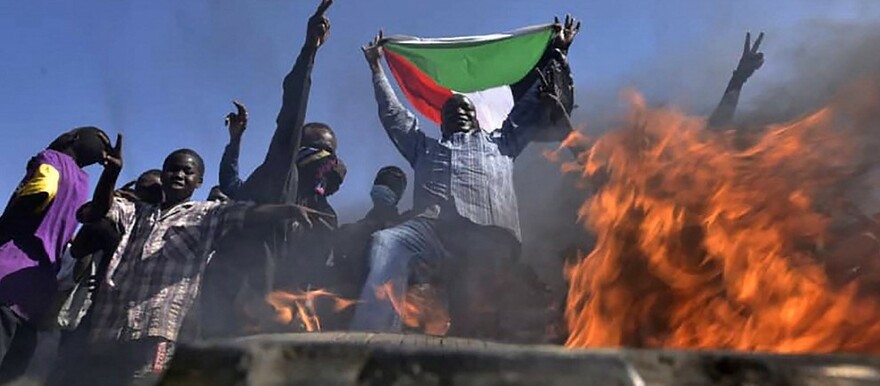 At least one police officer and one protester were killed on Thursday during another day of protests against military rule in Sudan, police and medics said.
 This comes just days after the opening of a dialogue sponsored by the United Nations.
In a statement, police said a brigadier-general was stabbed to death by a protester on Thursday in the capital Khartoum, where security forces fired guns and teargas at demonstrators trying to march on the presidential palace.
In the nearby city of Bahri, medics said one protester had been killed by a gunshot to the stomach. Dozens of protesters were being treated for gunshot wounds and other injuries in Khartoum and neighbouring cities, the medics said.
"Crimes are being committed against our revolutionary people," said the Central Committee of Sudanese Doctors, a group aligned with the protest movement.
Asked about the doctors' statement, police authorities said more than 20 police officers had been injured by the protesters.
Medics aligned with the protest movement said at least 64 protesters have been killed in Sudan since the coup, mainly as a result of live bullets and tear gas from security forces.
Military leaders say their coup has saved Sudan from chaos and say they will protect people's right to peaceful protest.