Sudanese defense minister dies in Juba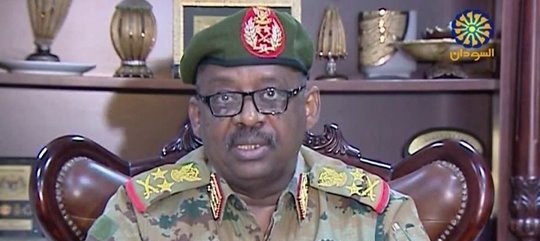 Sudan's defense minister, Gen. Jamaleddin Omar, died Wednesday of a heart attack in South Sudan, state news agency SUNA reported.
Gen. Omar was in South Sudan's capital of Juba, taking part in peace talks between his country's transitional government and opposition groups.
SUNA said arrangements are underway to transport the body for burial in Sudan.
Omar was a member of Sudan's Sovereign Council, which took power last year under a 39-month power-sharing deal between the military and the pro-democracy movement that led the uprising against former President Omar al-Bashir.
In a press statement, Gen. Abdel Fattah al-Burhan, who heads the Sovereign Council, said he mourned the death of Omar "who died while struggling for the stability of Sudan" — a reference to peace talks with rebels.
Omar was promoted to the rank of first lieutenant general on April 15, 2019 by the head of the Sovereign Council, Gen. Abdel Fattah al-Burhan.