Sudan VP applauds initiative to better relations with South Sudan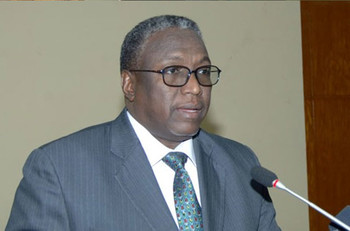 Sudanese Vice President, Hassabo Mohammed Abdurrahman, has applauded an initiative by White Nile State governor, Abdulhameed Musa Kasha aimed at maintaining good trade relations with neighboring South Sudan.
Speaking at the end of his visit to White Nile on Monday, Mohammed said it is important to build good relations with South Sudan for the benefit of the two countries saying the two countries will remain neighbors.
In late October, governor Kasha led a delegation to the town of Renk in South Sudan and signed a number of agreements on security and border trade.
Northern Upper Nile state information minister, Lual Diech Lual earlier stressed that there is need for the two sisterly states to maintain good relations and work together because they have social ties.