Sudan talks: Rival sides agree on roadmap for peace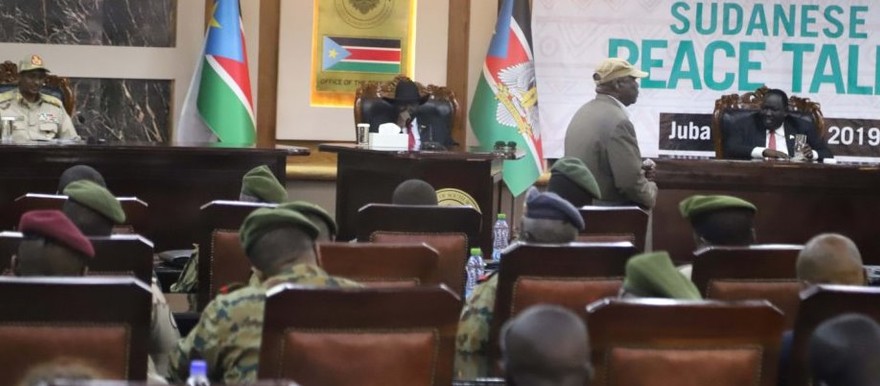 Sudan's government and rebel leaders on Wednesday agreed at talks in South Sudan upon a roadmap for peace in what is seen as a major step toward finding solutions to conflicts.
The talks aimed at ending conflicts in Darfur, Blue Nile, South Kordofan and other areas kicked off in Juba on Monday.
The Sudanese government signed two separate documents with the rebel coalition Sudanese Revolutionary Front (SRF) and the rebel faction Sudan People's Liberation Movement-North (SPLM-North) led by Abdel-Aziz al-Hilu.
Mohamed Hamdan Dagalo, a member of the sovereign council, signed the two documents on behalf of the government.
The talks, mediated by South Sudan President Salva Kiir, ended with an agreement to immediately implement the confidence-building measures, stipulated in the constitutional document, and to establish appropriate mechanisms for this effect.
The parties set a two-month period for negotiations, starting on October 14.
The document signed with the opposition coalition Sudanese Revolutionary Front (SRF) calls for involvement of regional and international partners in peacemaking and peace building in Sudan.
The parties agreed to form joint committees to deal with issues of war prisoners, cessation of hostilities, monitoring mechanisms and modalities of providing humanitarian access to the war-affected areas.
The SPLM-North faction led by Abdel-Aziz al-Hilu agreed to negotiate with the Sudanese government in Juba under the auspices of President Salva Kiir.