Sudan spy chief resigns after revolt quelled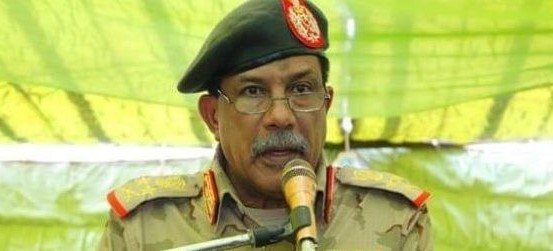 File photo: General Abu Bakr Hassan Damblab
Sudan government said Wednesday the country's chief of intelligence had resigned after military forces quelled a revolt by security agents in the capital.
General Abu Bakr Hassan Damblab handed over his resignation after clashes between agents of the General Intelligence Service, formerly known as the National Intelligence and Security Service (NISS), and government forces killed five people including two soldiers.
The shooting broke out on Tuesday at Khartoum bases of the Directorate of General Intelligence Service after some of its officers rejected a retirement plan proposed by the transitional government.
"The director of intelligence has resigned. He called us by telephone and we asked him to submit a written resignation, so we are now examining it," the head of Sudan's sovereign council, General Abdel Fattah al-Burhan, told state television on Wednesday.
Burhan's deputy, General Mohamed Hamdan Daglo — who also heads the paramilitary Rapid Support Forces — has blamed the former intelligence chief, Salah Abdalla Gosh, for the mutiny.
General Damblab had been appointed as director of the General Intelligence Service after Gen. Salah Gosh resigned in April last year two days after the ouster of Omar al-Bashir by the military.