Sudan, South Sudan reach new deal over oil transportation fees – minister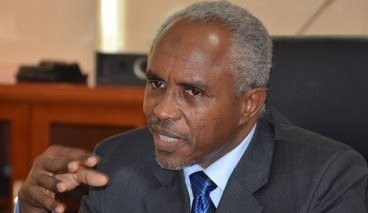 South Sudan agreed to pump its oil through its northern neighbor Sudan as part of a new deal on transportation fees, Sudanese minister of petroleum announced.
Last week, South Sudan government re-launched pumping 20,000 barrels per day of crude from Toma South oilfield, where production had been stopped since the outbreak of civil war 2013.
Speaking to reporters on Sunday, the Sudanese oil minister Azhari Abdel-Gadir said Sudan is charging South Sudan 4 dollars per barrel to transport its crude oil to export terminals on the Red Sea.
"We are charging South Sudan for oil transportation and there is a new deal with them. The deal is different from the 2012 agreement and even the fee is completely different, "Minister Azhari said.
"Transit fee is now 4 dollars per barrel and the processing fee is one dollar and sixty cents per barrel. Transit fees are different from a site to another which means Paloich is different from Heglig. It actually depends on the length of the pipeline," he added.