Sudan says South Sudanese are now foreign nationals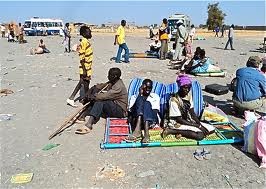 Sudan's interior minister has said South Sudanese citizens in Sudan are to be considered foreign nationals, falling under the Aliens Act.
The minister asked them to register with local authorities to complete the corrrect procedures and avoid legal action.
In a statement on Sunday interior minister Ibrahim Mahmoud Hamid said the ministry has taken into account South Sudan's inability to deliver the documents needed for its citizens.
He also said the government will begin transporting the 15,000 returnees stranded at Kosti by air, with seven daily flights planned in the coming days from Khartoum to Juba.
The framework has been agreed with the UN, the International Organisation for Migration and the governor of White Nile state.