Sudan says Juba's mediation offer in dispute with Ethiopia 'is incomplete'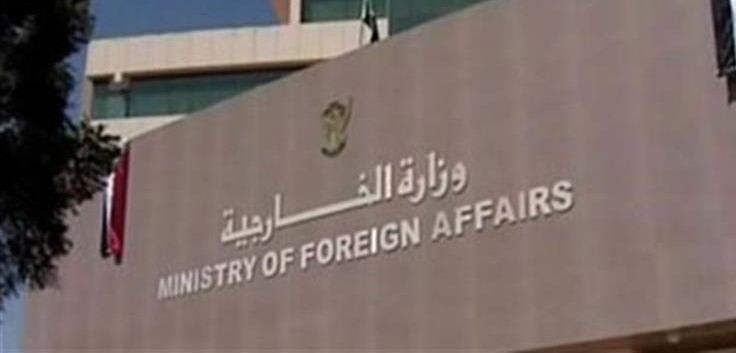 South Sudan's initiative to mediate between Sudan and Ethiopia to end their border conflict is incomplete, Sudan's Ministry of Foreign Affairs said, amid fears of regional conflict.
The border dispute is over Ethiopian farmers cultivating the Al-Fashaqa border region claimed by Sudan — but it is also stoking wider tensions over Ethiopia's Blue Nile mega-dam, which downriver Khartoum and Cairo view as a threat to their water supply.
Khartoum and Addis Ababa have held border talks over the years, but no clear demarcation lines were ever marked out.
Since mid-December, the two neighbouring countries have been trading accusations of violence in the area and territorial violations.
In January, South Sudan offered to mediate between Sudan and Ethiopia to reach a political and diplomatic solution according to the recognized international borders.
However, the Sudan foreign ministry spokesman Mansour Bolad, told Radio Tamazuj last Thursday that the South Sudanese initiative to mediate between Sudan and Ethiopia was not comprehensive as it focused on border disputes only.
"Yes, our dispute with Ethiopia over the common border is very clear. But we also have a dispute with Ethiopia over the Renaissance Dam. We did not receive a detailed mediation initiative on the dispute, so what we got was just an offer to mediate between the two countries," Bolad explained.
The Sudanese diplomat, however, said they welcome with open mind any initiative from friendly countries to mediate border disputes with Ethiopia.
Sudan and Egypt have been in talks with Ethiopia for a decade to reach a legally binding agreement on the filling and operating of the near-complete $4.8 billion mega-dam. The Grand Ethiopian Renaissance Dam (GERD) has been a source of contention between the three countries since its construction began in 2011.
Cairo fears the project will significantly cut its crucial water supplies from the River Nile, while Sudan has concerns over how the reservoir will be managed. Ethiopia says the massive project, which it hopes will make it Africa's largest power exporter, is key to its development efforts.
Hatim Ayoub Abu Al-Hassan, a Sudanese political analyst, told Radio Tamazuj that the geopolitical differences between Sudan and Ethiopia put South Sudan, which is a member of Nile basin countries, in a position that is not neutral.
According to Ayoub, South Sudan's initiative to mediate between the two countries did not advance because the conflict is not over the Al-Fashaqa border region only, but rather a geopolitical conflict related to the Grand Ethiopian Renaissance Dam (GERD).
Abu Al-Hassan advises Sudan, Ethiopia and Egypt to hold a transparent dialogue over the mega-dam under the auspices of the African Union (AU) as a continental body. "The cordial dialogue should focus on the Nile waters, borders disputes and foreign relations between these countries. The African Union is that body that can play a greater role in bringing an end to the dispute," he concluded.