Sudan's rebel group demands secularism during talks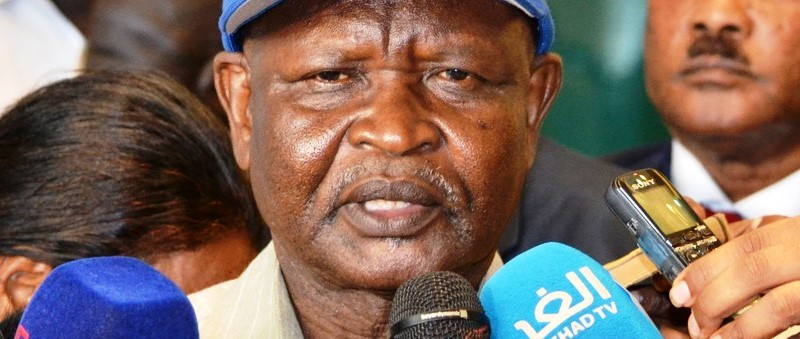 SPLM-N chief negotiator Ammar Amoun speaking to reporters in Juba on 17 September, 2019. (Radio Tamazuj)
A Sudanese rebel group that is part of the ongoing peace talks in Juba has called on the transitional government to abandon the existing Islamic sharia state and embrace secular rule.
Under the 30-year rule of Omar al-Bashir, Sudan claimed to have laws which took the Islamic law, as their main source of governance. Floggings were a common punishment for crimes like drinking alcohol.
Ammar Amoun, the chief negotiator for the Sudan People's Liberation Movement-North (SPLM-N) faction led by Abdel-Aziz al-Hilu, told reporters in Juba on Thursday that the transitional government needed to dismantle the existing political Islam in public life.
SPLM-N is the largest rebel group based in the South Kordofan and Blue Nile regions. Fighting between the Sudanese army and the SPLM-N rebels broke out in 2011.
The chief negotiator said the rebel group is prepared to drop its key demand for self-determination if the transitional government is able to achieve secularism in Sudan.
"If we are able to achieve secularism in Sudan, then we will have no problem with self-determination," he said.
"We will discard self-determination as soon as we are guaranteed that there will be a secular state in Sudan," he added.
Tut Gatluak, the head of the mediation team, said peace negotiations between both sides were progressing well, expressing optimism that there will be a durable peace in Sudan.
He pointed out that the new transitional government in Sudan has already begun rolling back political Islam."We have discussed the secularism and a joint committee has been formed to look into the proposal," Tut said.
For his part, Mohammed Hassan al-Taishi, a member of the Sovereign Council, said the government is open to peace talks with all the armed opposition groups.
"We call upon all the opposition groups to join the peace process, we want this peace to include all the agendas so that we bring an end to conflicts in Sudan," he said.
A third round of talks kicked off in Juba on December 10.