Sudan's new government urged to prioritize accountability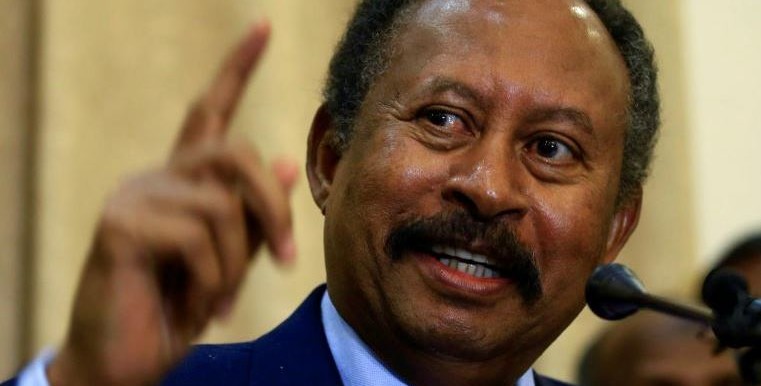 File photo: Sudan's Prime Minister Abdallah Hamdok
Sudan's new government should take concrete steps to ensure accountability for past rights abuses, including the attacks on protesters since the ouster of former president Omar al-Bashir in April 2019, Human Rights Watch said today.
The international rights group stressed that the new leaders, sworn in on August 21, should set clear benchmarks for progress on justice and a range of other reforms to be undertaken during the three-year transition period.
"As Sudan's leaders embark on long-overdue critical reforms, they should ensure justice to fulfil the promise for a transition to a state based on human rights and rule of law," said Jehanne Henry, associate Africa director at Human Rights Watch.
"To ensure progress, they should set goals and benchmarks, including for accountability for serious abuses, just as the protesters demanded," she added.

Under Sudan's new power-sharing deal, a transitional government will be headed by an 11-member sovereign council for a period of three years, followed by elections.
On August 21, the council's chair, General Abdel Fatah al-Burhan – the army general who led the transitional military council (TMC) that took power in April – was sworn in as chair of the sovereign council for the first 21 months. A civilian leader will chair for the remaining 18 months. Prime Minister Abdallah Hamdok was also sworn into office, and will select ministers by the end of August.

The constitutional charter, signed August 4, among other things, calls for a raft of major institutional and legal reforms. They are designed to end repression and gender discrimination; secure accountability for crimes since 1989 under al-Bashir's rule; and establish an investigation into the attacks on protesters on June 3, which killed over 100 people according to independent doctors' groups.