Sudan's central bank floats currency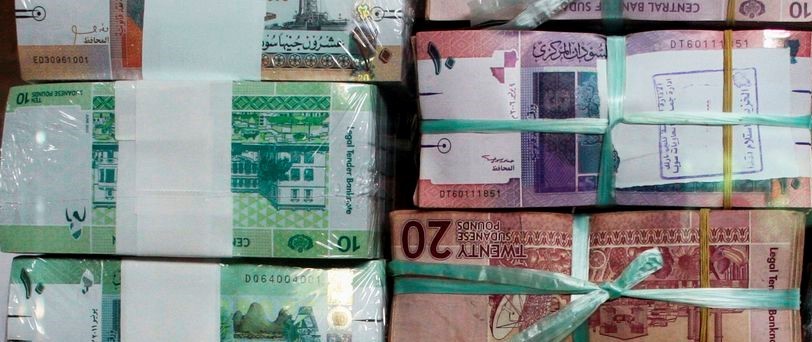 Sudan's Central Bank said Sunday it had floated the currency as a measure to help stabilize the country's battered economy.
The US dollar had been trading at over 350 pounds to the dollar on the black market, while its official rate was at 55 pounds to the dollar. The local currency will now fluctuate according to supply and demand.
In a statement, the bank said the decision aims to unify and stabilize the exchange rate, transfer resources from the parallel market to the official market, and attract remittances from Sudanese working abroad through formal channels.
"Unifying the exchange rate will limit the smuggling of goods and currency, and fill in the gaps to prevent speculators from taking advantage of the gap between the official and black-market rates," the bank said.
The bank further said the move aims to attract foreign investments and normalize relations with regional and international financing institutions in order to attract grants and loans and encourage producers, exporters, and the private sector with a suitable exchange rate.
"Our economy is in a situation that cannot be addressed without making such a decision," Finance Minister Gibril Ibrahim said. "It is in our interest, in the interest of the country, and in the interest of the citizen."
The US embassy welcomes the move
The US Embassy in Khartoum welcomed the "courageous" move, saying it paves the way for debt relief and significantly increases the impact of international assistance.
"This decision will also help Sudanese companies and attract international investment as both local and foreign companies will no longer encounter difficulties doing business in Sudan because of the dual exchange rate," it said.
Sudan has for years struggled with an array of economic woes, including a huge budget deficit and widespread shortages of essential goods and soaring prices of bread and other staples.