Sudan's Bashir voices support for peace efforts in South Sudan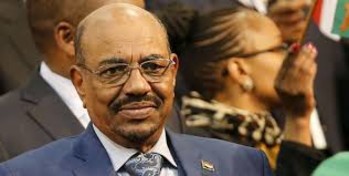 File photo: President Omar al-Bashir
Sudan's President Omar al-Bashir said last Wednesday that his country supports efforts to achieve peace in South Sudan.
President Bashir made the remarks after a meeting with Ethiopia's Prime Minister Abiy Ahmed in Khartoum.
Sudan, according to the President Bashir, will continue to support South Sudan to realize peace through the East African regional bloc IGAD.
"We have been directly affected by insecurity in South Sudan because a large number of refugees have crossed to Sudan and Ethiopia," he said.
He pointed out that Sudan is keen to promote cooperation with South Sudan and Ethiopia, saying his government has pardoned all Ethiopian nationals who are jailed in his country.