Sudan's Bashir orders reopening of border with South Sudan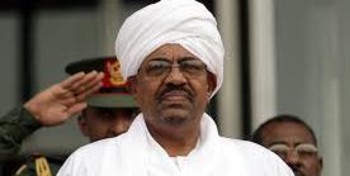 Photo: President Omar al-Bashir
Sudan's President Omar al-Bashir on Tuesday decided to reopen the common border with neighbouring South Sudan and resume border trade between the two countries.
"We declare the opening of the border between the two countries for the movement of citizens and trade," said al-Bashir while addressing the opening session of the peace talks between South Sudan's delegates in Khartoum on Tuesday.
The Sudanese leader urged South Sudan leaders to work together to end the suffering of their citizens. "We are one people living in two countries. South Sudanese are our brothers and sisters, so we have to stand with them and support them," President Bashir added.
He pledged to work for peace in South Sudan.