Sudan's Bashir extends ceasefire with rebels until year-end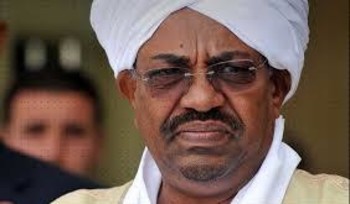 Photo: President Omar al-Bashir
Sudan's president Omar al-Bashir has extended a unilateral ceasefire with rebels until the end of December, state news agency SUNA reported on Thursday, citing a presidential decree.
In March, the Sudanese leader extended the ceasefire with rebels in Darfur, Blue Nile and South Kordofan states for three months.
"The extension of cease-fire came in compliance with the state's orientation to elevate the peace values, implement the national dialogue outcome and to enable the gun-holders to join the peace process," partly reads the presidential decree.
Fighting between the Sudanese army and rebels in the Kordofan and Blue Nile regions broke out in 2011, and conflict in Darfur began in 2003.