Sudan's Bashir declines Saudi invitation to attend summit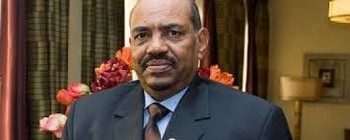 Photo: Sudan President Omar al-Bashir/UN
Sudan's President Omar al-Bashir has declined an invitation by Saudi Arabia to participate in a summit on Saturday alongside US President Donald Trump and other leaders in Riyadh allegedly for personal reasons.
Sudan's Foreign Minister Ibrahim Ghandour, prior to the cancellation of the trip, said President Bashir would attend the summit.
"President Omar al-Bashir has apologized to King Salman of Saudi Arabia for being unable to attend the Riyadh summit," a statement extended to SUNA said on Friday.
Bashir's office pointed out that the state minister at the presidency would represent the president in the summit in Riyadh.
Bashir has been charged with crimes against humanity, including genocide, by the International Criminal Court related to the Darfur conflict in Sudan in 2010. But he has strongly denied the allegations against him.
The Trump administration had disavowed Bashir's invitation to attend the summit will bring together President Donald Trump and leaders of Muslim majority nations.