Sudan's Bashir announces dissolution of government amid economic challenges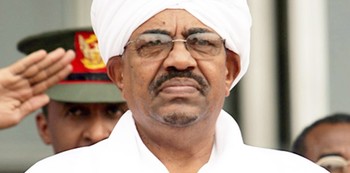 File photo: President Omar al-Bashir
Sudanese president Omar al-Bashir has announced the dissolution of his government on Sunday, according to the state-owned SUNA news agency, amid mounting economic challenges.
The Sudanese leader, according to SUNA, plans to reduce the number of ministries to 21 from 31 to fix the country's economic woes.
"The plan aims at forming an effective and lean government that can meet the aspirations of the Sudanese people," he said.
The cabinet whose mandate is to implement the out of national dialogue conference was headed by Prime Minister and First Vice President, Gen. Bakri Hassan Saleh.