NORTHERN UPPER NILE -
13 Nov 2019
Sudan releases 16 South Sudanese nationals after weeks of detention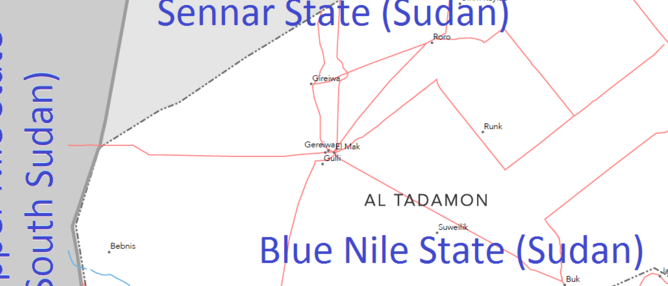 Northern Upper Nile state authorities have confirmed the release of at least 16 South Sudanese nationals who were detained by Sudanese authorities in Sennar State.
More than 20 South Sudanese officials were arrested by Sudanese officials two weeks ago while collecting taxes along the border, 2 kilometres inside South Sudan.
Speaking to Radio Tamazuj on Tuesday, Northern Upper Nile state information minister Santino Nyuan, confirmed than 13 tax officials from the state finance ministry and three civilians were released.
Nyuan called on authorities in the bordering Sudanese state to enhance neighbourly relations between the two countries.
He said authorities in Sennar and Blue Nile states confirmed the arrest of South Sudanese tax officials and their police escorts.
Nyuan called on the national government in Juba to intervene and secure the release of the remaining detainees in Blue Nile state.
Tom Al Naim, an employee of the Ministry of Finance, who was among the released, said that the Sudanese military intelligence arrested them 2 kilometres from the Sudanese border.
"We were surprised when we saw a Sudanese army camp in an area 2 kilometres away. They held us for hours and then took us to their detention centres in the Mazmum area in Sennar. But we were not beaten," he recounted.
Sudanese officials could not immediately be reached for comment.
Sudan and South Sudan have recently indicated they are willing to deepen cooperation and promote bilateral ties, after a legacy of unstable relations between the two countries since 2011.