Sudan rebels shell Kadugli in wake of battle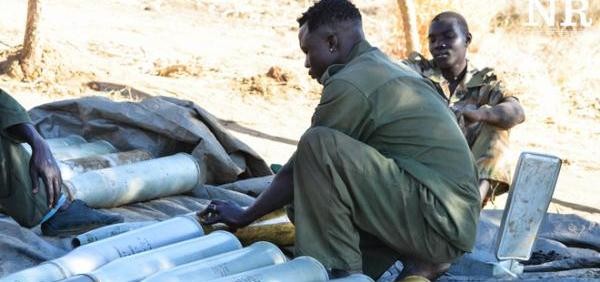 Rebels fighting the Sudanese government in South Kordofan have shelled the state capital Kadugli. The attack comes just days after heavy fighting near the village of al-Hamra about 15 km south of the capital.
Speaking to Radio Tamazuj, Arnu Ngutulu Lodi, spokesman of the Sudan's People Liberation Movement-North (SPLM-N) said that the rebel army carried out attacks on Sudanese army positions in the Kadugli area.
"Our forces have shelled Kadugli and attacked SAF positions including many areas inside Kadugli," said the spokesman.
Lodi said that the army also carried out ground attacks on the Sudanese army positions in al-Hamra village south-east of Kadugli town and launched artillery shells on the areas of al-Hamra and Sairf inside Kadugli town.
"Our troops destroyed two tanks, four Land Cruiser vehicles and a tractor unit in the area," he said.
The spokesman also claimed the rebels killed more than 40 soldiers and wounded hundreds in al-Hamra area. He admitted that SPLA-N lost two tanks, 8 soldiers and 21 wounded in the battle.
Sudan's army spokesman last Friday had made a matching claim that the army killed 50 rebels in fighting around al-Hamra and al-Ahmier, also destroying four tanks.
The claims of the two sides cannot be independently verified.
In another report from SPLM-N territory, the town of Buram was bombed by an Antonov aircraft on Saturday. According to Nuba Reports, the attack consisting of four bombs resulted in injuries to four civilians identified as Izzadine Kuwa 37, Tijani Kuwa 28, Jima Espare 23, and Damam Kuku 45.
"Damam Kuku suffered from a piece of shrapnel entering his eye and exiting his head but is still stable," Nuba Reports stated in a news item on its website.
File photo by Nuba Reports: SPLA-N soldier with artillery rounds in the Nuba Mountains of Sudan.