Sudan protests death toll rises to 24: government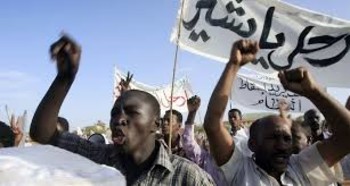 The death toll from anti-government protests in Sudan has risen to 24, according to the Sudanese government fact-finding committee.
Amer Mohamed Ibrahim, the head of the government fact-finding committee, said in a press conference held in Khartoum on Saturday that the number of people killed in the protests that began last month has risen to 24.
The official pointed out that investigations into the incidents are underway.
Deadly protests broke out on 19 December after a government decision to raise the price of bread.
Amnesty International said more than 40 people have been killed in the protests.
In a joint statement last week, the United States, Norway, Britain and Canada expressed their concern over the current situation in Sudan.