Sudan: political figure 'missing' after returning from South Sudan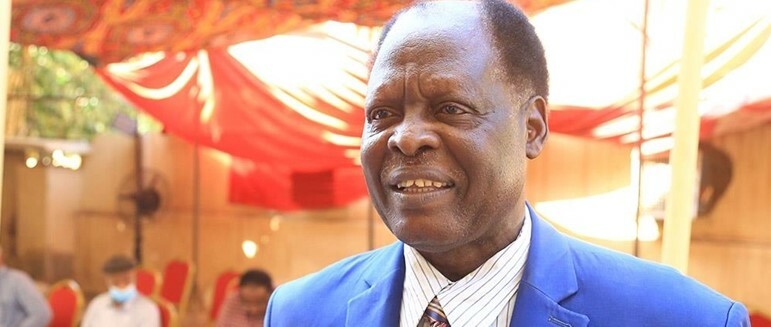 File photo: Saleh Mahmoud, a leading member of the Sudanese Communist Party.
Sudanese Communist Party (SCP) member Saleh Mahmoud has been taken to an unknown location shortly after he flew into the capital Khartoum this afternoon, a party official said.
Mr Mahmoud, who is the party's secretary for external relations, was a member of the party delegation that visited South Sudan last week.
While in South Sudan's capital Juba, three senior members of the party delegation were briefly confined for having travelled to the SPLM-N-held area in Sudan's South Kordofan state without permission from South Sudan authorities.
Those confined in Juba were Mohammed al-Khatib, Saleh Mahmoud and Amal al-Zain.
The SCP delegation travelled to South Sudan for talks with SPLM-N leader Abdel Aziz al-Hilu and SLM leader Abdel Wahid al-Nur. 
Hassan Osman, a leading member of the Sudanese Communist Party, told reporters in Khartoum this afternoon that the SCP delegation has arrived safely in Khartoum, but an unknown group took Mr Saleh Mahmoud to an unknown location.
"I would like to confirm that our delegation that was in South Sudan has arrived safely. Also, I would like to confirm that al-Khatib and Amal have arrived at the party headquarters, but an unknown group has taken Saleh Mahmoud to an unknown location," Osman said.
"We will be following up on the matter and the public will be informed accordingly. We welcome the colleagues who have just returned home after their trip," he added.
The PSC refuses to take part in the political process facilitated by the trilateral mechanism as they reject the participation of the coup leaders in the process.
The SPLM-N al-Hilu and the SLM al-Nur also reject the military government and call for the restoration of a civilian government.