Sudan: Peace talks to resume in Jeddah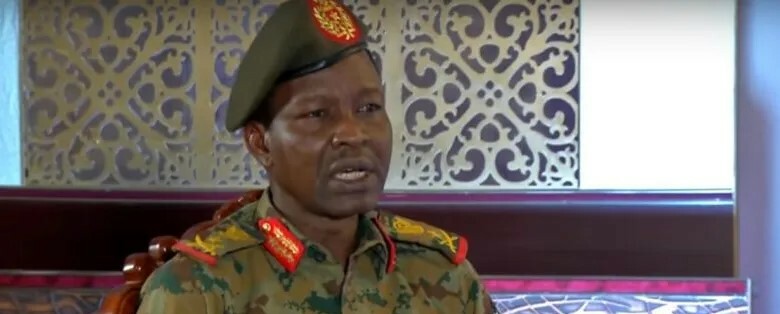 Deputy Commander of the Sudanese Armed Forces Lieut. Gen. Shams Aldin Alkabashi (courtesy photo)
The Sudanese armed forces and paramilitary Rapid Support Forces (RSF) will resume peace negotiations this week in the Saudi port city of Jeddah, a member of Sudan's Sovereign Council has said.
The move comes after a military delegation withdrew from talks in July that were sponsored by the US and Saudi Arabia.
Addressing forces in Port Sudan, Lieut. Gen. Shams Aldin Alkabashi, who is also the deputy military commander, announced that the army had received an official invitation from the mediators and confirmed that the talks will resume Thursday.
"The talks will begin with humanitarian issues, including the delivery of assistance to the war zones. The second phase will involve the discussion of a cease-fire and the final stage will concern the political track of trying to put an end to the war in the country," he said.
The negotiations, which stopped in June, are scheduled to discuss a permanent ceasefire throughout the country, paving the way for the start of a political process with the participation of political and civil forces.
Saudi Arabia and the US are meditating on talks between the two warring parties in Sudan to end the war that has been ongoing since mid-April.
Fighting between the Sudanese army and the paramilitary Rapid Support Forces (RSF) erupted on April 15 over tensions linked to a planned transition to civilian rule. It has devastated the capital Khartoum and sparked ethnically driven attacks in the Darfur region.
After nearly six months of fighting, an estimated 9,000 people have been killed and another 5.6 million forced to flee their homes, according to the United Nations.