Sudan interior ministry prepares to open border crossings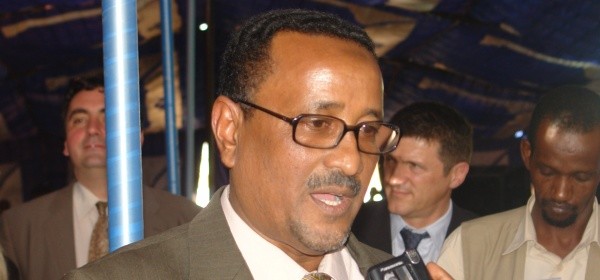 The Sudanese Minister of Interior Gen. Ibrahim Mahmoud Hamid said that the matrix signed between Juba and Khartoum last Friday had ruled for the opening of 10 border crossings.
In a press statement the minister said each country is expected to study the matter at the level of a special committee before meeting as a joint committee on 17 March. The joint committee is to be and will be co-chaired by the interior ministers of the two countries, to discuss the arrangements for opening the crossing paths in order to facilitate the movement of the citizens between the states.
Friday's signing of a document of 'implementation modalities' by defense ministers of both countries committed them to "immediate establishment of a National Technical Border Corridor Committee in each country and [to] prepare for joint technical committee in D-DAY + 7 days," meaning 17 March.
The document said that the concerned ministries from both countries should ensure completion of the process of opening border crossings within 70 days.
Gen. Hamid stated that the Joint Political and Security Mechanism will also meet concerning the borders crossings, at a date yet to be set.
He disclosed after meeting President Bashir at the presidential guest house that the Interior Ministry will later arrange the process for implementation of the other agreements signed between the two countries, especially the four freedoms agreements.
The ministry will form the necessary police forces from its departments (e.g., Immigration and Passports, CID, and Customs) in order to easily facilitate the flow of citizens and goods between the two countries.
Hamid finally expressed his hope for full and simultaneous implementation of the agreements signed between the two governments.