NORTH DARFUR -
13 Nov 2017
Sudan govt captures Darfur rebel leader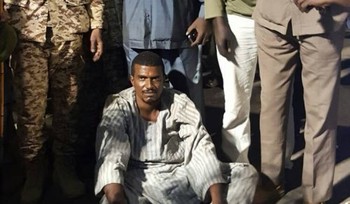 The paramilitary Rapid Support Forces (RSF) said that have captured a key rebel commander from the Darfur region after two days of fighting in North Darfur state.
SRF spokesperson Abdel-Rahman al-Ja'ali on Saturday said their forces arrested Rizigallah also known as (Savanna), commander of the rebel Sudan Army Movement-Revolutionary Forces (SAM-RF).
Al-Ja'ali further said Savanna and two of his aides were captured at Jibal Moro area, east of Kabkabiya and south-west of Kutum locality.
Last month, Savanna's group withdrew from the Darfur peace process and joined a rebel group led by Musa Hilal.