Sudan gets new defense minister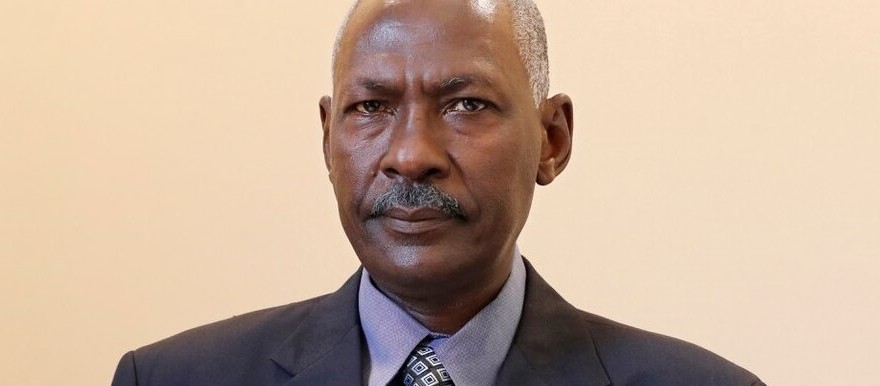 Maj. Gen. Yassin Ibrahim poses for a portrait after taking the oath as defense minister at the Presidential Palace in Khartoum, on June 2, 2020. (Marwan Ali/AP)
Yassin Ibrahim Yassin, a retired army general, was sworn in Tuesday as Sudan's new defense minister, state media reported.
Ibrahim, 62, replaces General Jamal al-Din Omar who died in March of a heart attack while in South Sudan for peace negotiations with the country's rebel groups.
Maj. Gen. Yassin Ibrahim was sworn in before Gen. Abdel-Fattah Burhan, head of the ruling sovereign council.
The ceremony was held in the capital Khartoum.
Prime Minister Abdalla Hamdok and the country's chief judge Neamat Abdullah attended the swearing-in ceremony.
Yassin told reporters after the ceremony he would support the government and work hard to achieve the goals of the transitional period.
Born in 1958 in Khartoum, Yassin studied in Sudan's military academy, and obtained a bachelor's degree in military science from Jordan's Mutah University. He retired in 2010, according Sudan's official SUNA news agency.