NORTH DARFUR -
28 Nov 2017
Sudan forces arrest Darfur militia chief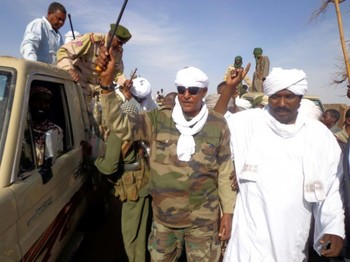 The paramilitary Rapid Support Forces (RSF) said that they have arrested Musa Hilal, a tribal leader and head of the Border Brigades Forces (BBF), near his home town of Mustariaha in the state of North Darfur after clashes on Sunday.
RFP spokesman said in a statement that the arrested tribal leader will be transferred to the capital Khartoum.
On Sunday, fighting erupted between forces loyal to Hilal and an RSF unit near Mustariaha, in which the RSF said it lost 10 members including a commander.
Hilal is subject to a UN travel ban and on a list of individuals sanctioned for "human rights atrocities" during the early years of the conflict.
The UN and rights groups have accused him of attacking villages and even displaced people's camps.