Sudan: Doctors on strike in Blue Nile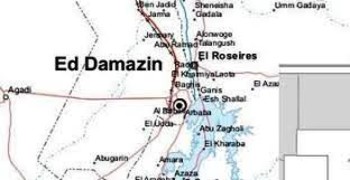 Medical staff members of various hospitals in Ed Damazin and El Roseiris in Sudan's Blue Nile State laid down their tools on Wednesday, in protest against the assault on doctors at Ed Damazin Royal Hospital earlier that day.
Abdelaziz Souriba, leading member of the Alliance of Freedom and Change in Ed Damazin town, told Radio Dabanga that a force wearing military uniforms attacked doctors working at Damazin Royal Hospital on Wednesday. The reason for the attack remains clear.
"The medics condition the lifting of their open-ended strike with the arrest of the assailants and the protection of all medical personnel in the state's hospitals and health centres," Souriba said.
The hospitals concerned are the Damazin Royal Hospital, the Roseiris Hospital, the Chinese Friendship Hospital, the Health Insurance Hospital and all its health centres in Damazin.
In December last year, doctors in the Blue Nile state capital embarked on a strike in protest against the non-payment of their incentives since July.