Sudan authorities discourage evacuation of Kadugli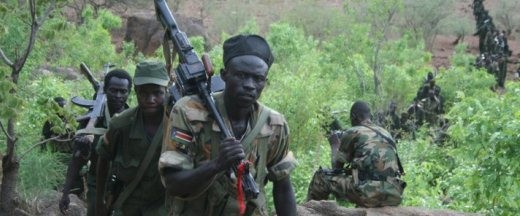 Authorities in the South Kordofan capital have discouraged vehicular traffic out of the city since rebel shelling Tuesday. But dozens of families have fled Kadugli on foot.
The attack Tuesday by the Sudan People's Liberation Army (North) was the third one this month. Artillery or mortars were used in the long-range attack and it is not suggested that the rebels are within striking distance for a close ground assault.
Citizens continued to flee outside of the city as of Wednesday evening, fearing resumption of the shelling. Some of them rented carts for evacuation toward Dilling, the next major town to the north.
Meanwhile authorities in the state capital have been exhorting citizens with loudspeakers, describing the security situation as calm. But evacuating townsmen said they lost confidence in the authorities and accused them of using civilians as human shields.
After the attack Tuesday, Radio Tamazuj was unable to verify from local sources the casualty figures cited by international press including BBC and Al Jazeera, which relied on state media or official sources.