Sudan army and Misseriya traders fail to broker deal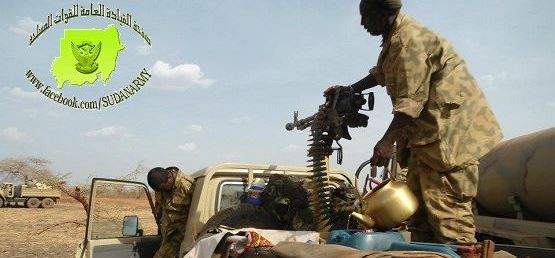 Several weeks of negotiations between the Sudan Armed Forces and Misseriya Arab tribesmen in Nyama in West Kordofan have failed to make a breakthrough after bloodshed last month. Tensions threaten the stability of a critical area adjoining the Nuba Mountains, Darfur and Abyei.
Traders blame the army for attacking a trade convoy of 32 trucks outside the town of Nyama on 13 May, killing at least one trader after a dispute at an army checkpoint over the amount the traders should pay to be allowed to pass.
In revenge for the attack, gunmen affiliated to the traders afterwards stormed an army outpost in Nyama in revenge, reportedly overrunning the entire garrison, killing 16 soldiers and capturing two Land Cruisers. Nyama market was later burnt along with residential areas of the city. Misseriya traders blamed the army for the destruction.
Speaking to Radio Tamazuj, a well-placed source with the knowledge of the negotiations said that the two sides have failed to reach a deal, disclosing that the Sudanese government is still holding eight trucks captured during the fight for the trade convoy and has offered to release them only in return for 27,000 SDG, without the goods.
Crucially, the government is also demanding that the traders pay diya (blood money) for the soldiers killed by the traders in their revenge attack on the Nyama garrison, as well as the return of the captured Land Cruisers.
The traders, for their part, are demanding a general pardon and for the army to pay compensation for their lost goods and trucks, eight of which were supposedly destroyed, and for the Nyama-Mayom road to be opened.
"The traders refused the demand of the SAF and SAF says what they said is final," he said. He added that the traders and their tribesmen refused the demand and withdrew from the talks.
The source commented that the army tactics were similar to those used in Darfur to divide tribes against each other. He said it was a chance for the government to divide the Misseriya and that tensions were very high.