'Sudan Armed Forces did not completely withdraw from Abyei'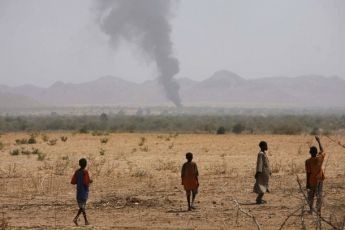 The Sudan Armed Forces (SAF) did not completely withdraw from the disputed Abyei region. This is according to Kowal Deng Kowal, the highest administrator of the region. He told Radio Tamazuj he met members of the SAF today in Abyei and reported this to the Ethiopian peacekeepers who are deployed in the Abyei region.
His statement is in line with findings of a group of journalists and employees of the Abyei administration who visited the region today. According to their reports the SAF, though wearing different uniforms, is still present in the region. The group got arrested today by the SAF at a checkpoint as they were trying to cover and monitor the announced withdrawal of the Sudanese forces.
The group, including Al Jazeera journalists, an employee of the Abyei administration, a teacher and their driver were released Thursday night by the SAF.
Ban Ki-Moon called in an official statement on Sudan and South Sudan to respect the Addis Abeba agreement and urged Sudan to withdraw all armed forces from the Abyei region.