Sudan and South Sudan border situation 'quiet but tense'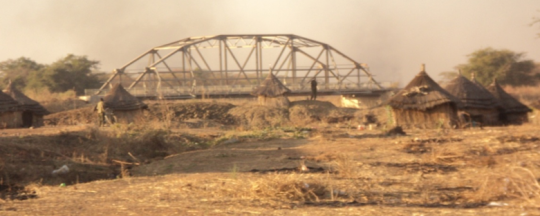 The situation at the border between Sudan and South Sudan has remained calm on Thursday. The people feel 'tension' after the armies of both countries shot at each other on Wednesday 26 December, the leader of the Rizeigat shura council, Mohamed Isa Aleu told Radio Dabanga.
He stated that the military build up has not stopped. He said the Rizeigat nomads have stayed at their settlements in Al Rigebat and Tamaguz 20 kilometers north of the river. He repeated his request to the central government of Khartoum to protect their people in the area and to resolve the water issue for their herds.
The army spokesmen from Sudan and South Sudan are accusing each other of being the cause of the conflict. The SPLA repeated the accusation that Khartoum started an aerial attack in Warguet area also known to Arab tribes as Samaha. SPLA spokesman Philip Aguer strongly denied that the South Sudan army is trying to target the Rizeigat. "Do the Rizeigat people have airplanes?" he told Radio Dabanga "It was a deliberate and planned airstrike, while we were entrenched in that area."
The spokesman of the Sudan Armed Forces, colonel Suwarmi Khalid, denied having used airplanes to fight the South Sudan army. "We have not used airplanes, but the SPLA attacked the Rizeigat and clashed with them. The SPLA is now planting landmines trying to stop the tribesmen and animals to go for drinking water at the river Bahr al Arab. We are abiding by the Addis Ababa agreement, while the SPLA is in violation". The SPLA strongly denies planting any mines in the area and says the Sudan Armed Forces are misleading the public opinion.
Radio Dabanga reported fresh fighting between Sudanese forces and the South Sudanese army (SPLA) on the border between both countries that has killed an unconfirmed amount of people on Wednesday, 26 December. Casualty reports vary between eight and 28 deaths. At least 50 people of the Rizeigat tribe originating from East Darfur were wounded.
The picture shows the Kiirkou Bridge on the Bahr El Arab/Kiir River, just north of Warguet/Samaha
Originally posted on RadioDabanga.org