Sudan air force raids Kauda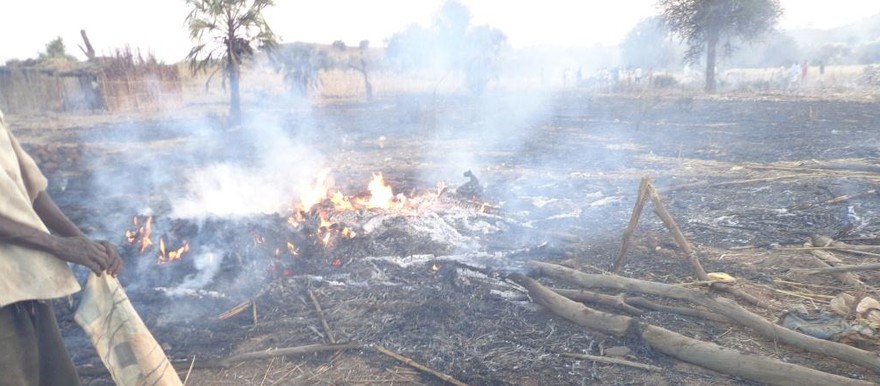 Eyewitnesses in Kauda said today and Sunday that the Sudanese air force attacked the area causing great fear and panic and wounding at least one.
A pre-school student was injured the leg at Kachu pre-school and taken to the hospital during bombings that began this morning at about 10:30. She had run out of the classroom with other children upon hearing the sound of the aircraft and was hurt outside of the school.
Seven bombs fell today but no other casualties or damages are yet reported, according to a correspondent at the scene.
An attack on Sunday affected different parts of Kauda village, sources said, but there were no confirmed casualties that day.
Sources said Sunday they heard sounds of gunshots and bombs falling inside Kauda town, forcing the citizens within the town to confine themselves in their houses or get into trenches.
"The bombing coincided with the departure of the people from the church," one witness remarked.
They also noted that other areas about 3 to 4 kilometres from Kauda were also bombed on Sunday, as well as an area about 25 kilometres from Kauda. All the attacks were carried out on civilian areas not on the military positions.
Separately, the Catholic Radio Network reported that the air force attacked Heiban on Sunday, remarking that Heiban is "the most targeted place in Nuba Mountains."
"An Antonov dropped several bombs in the deep south of Heiban before its sound could be heard hovering over ahead," CRN reported.
It added that on Saturday before dawn two MiG jets flew over Heiban heading towards South Sudan.
Rashid Adam Anur, the Nuba Mountains Human Rights Team Leader in Heiban County, was quoted as saying that hunger is common in Nuba Mountains and people are going by car or on foot to Yida, in Unity State, trying to get food and security.
He said the journey is arduous and many people die on the way.
File photo: A house destroyed in a bombing 20 December 2012 on Eryi in northern Heiban Locality, killing four children and their mother. This photo has been cropped not to show the woman who was victim of the attack (Radio Tamazuj).
Update 12:20 p.m.: Four of seven bombs fell in Kauda Fowq, injuring a man in the shoulder, damaging one house and killing six goats.