Sudan air force bombs border area, killing one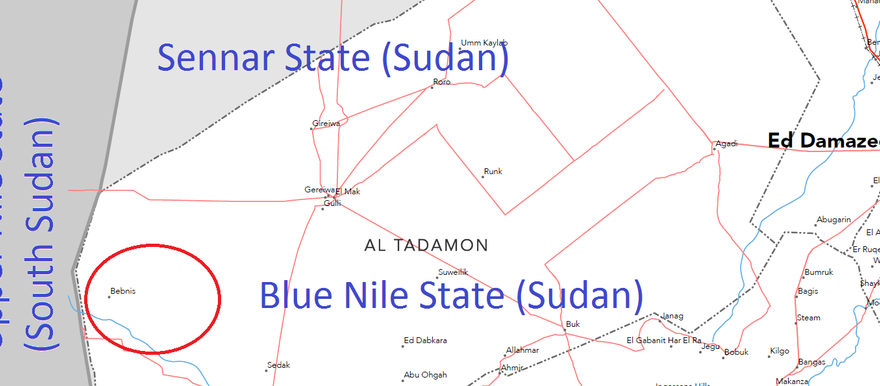 Authorities in Renk County in Upper Nile region yesterday accused the Sudanese Air Force of launching air strikes on border areas between Upper Nile and Blue Nile, in addition to a ground attack on the areas of Babaniss and Adahm.
The attack resulted in the killing one SPLA soldier and injured several others, amid reports of continuing sightings of a Sudanese warplane over the Upper Nile region.
Guot Akoi, the Renk County Commissioner, told Radio Tamazuj that the Sudanese forces had attacked the SPLA positions by air and on land in Babaniss and Adham, in the border region between Blue Nile and Upper Nile.
"The SPLA forces repelled the attack and they are now maintaining their positions," the commissioner said.
Akoi also alleged that there is a military build-up by the Sudanese army in the border with Upper Nile state. He said that the Blue Nile governor Major General El-Hadi Bushra went on a visit to Bout area where he declared war and vowed to take control over the areas of Babaniss and Adahm and other border areas that he did not mention.
Radio Tamazuj could not able to confirm this news from independent sources.
Clashes broke out in the same area last August, with the rival armies contesting agricultural land and machinery.
Image: OCHA Administrative Map of Blue Nile State produced in October 2011 (highlight of the village 'Bebnis' added). The map states that the UN disclaims any opinion on delimitation of frontiers.