Sudan accuses South Sudan of entering territory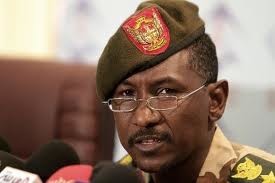 On Saturday the Sudanese army accused South Sudan of entering its territory in a sign that tensions between former civil war enemies are refusing to calm down, despite an international ultimatum to stop the fighting.
Sudan's military spokesman, Al Sawarmi Khaled Saad said the army is committed to the UN's resolution to stop military operations.
But he added that Sudan has the right to defend itself against foreign troops.
South Sudan has recently accused Sudan of launching air strikes and ground attacks into its territory, a claim Sudan continues to deny.
The UN condemned the air raids and unanimously passed a resolution threatening sanctions if the two sides did not comply with the road developed by the AU to restart negotiations.