Sudan: 3 jailed Bashir aides test positive for coronavirus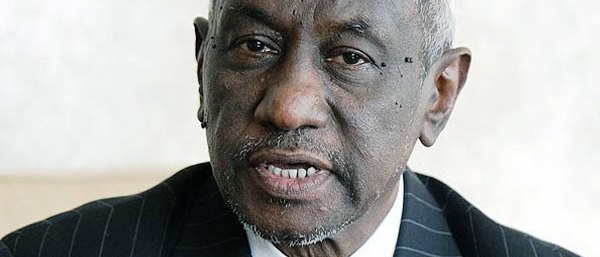 File photo: Former vice president Ali Osman
Sudan's public prosecution said Wednesday three jailed senior members of the toppled regime of former president Omar al-Bashir have been diagnosed with coronavirus in prison.
The novel coronavirus has so far infected 4,146 people and killed 184 in the country.
In a press statement, the public prosecution said Ali Osman Mohamed Taha, Ahmed Mohamed Haroun and Abdulrahim Mohamed Hussein had tested positive for COVID-19.
According to the statement, all three are under health quarantine in hospitals.
The former senior aides to ousted president Omar al-Bashir have been held in Khartoum's Kober prison since Bashir's military ouster in April 2019 following nationwide protests against his rule.
All three are awaiting trial in Khartoum for corruption and other offences.
Ali Osman Mohamed Taha served as vice president between 1998-2013, and was previously foreign minister.
Abdulrahim Mohamed Hussein served in several positions including defense and interior minister. He was also appointed governor of Khartoum State before Bashir's ouster.
Ahmed Haroun served as minister of state for the interior, minister of state for humanitarian affairs, and governor of South Kordofan and North Kordofan states.
All three were leading members of Bashir's now-defunct National Congress Party (NCP).