SPLM pushes for deal on state governments before parliament reconstitution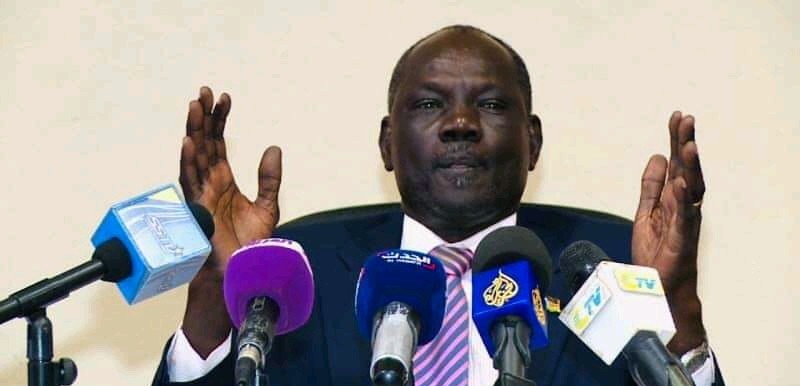 File photo: Information minister Michael Makuei
The SPLM Party led by President Salva Kiir is pushing to secure a deal on the formation of state governments with the other parties to the revitalized peace agreement before the reconstitution of the national legislature.
Parties to the peace deal missed a deadline Sunday to dissolve and reconstitute parliament. A July 14 communiqué by Inter-Governmental Authority on Development (IGAD), which mediated the agreement, called on President Salva Kiir to dissolve the current national assembly by July 26.
"We had presented a proposal to the parties to the peace agreement on Monday, but they asked for an opportunity to study it, and after which they will respond on Wednesday. We have not yet agreed on the allocation of ministerial portfolios, so we will meet them tomorrow (Wednesday)," Michael Makuei Lueth, National Minister of Information, told Radio Tamazuj on Tuesday.
He added, "When we agree on the number of ministerial portfolios and their allocation and the membership of state legislatures and their allocation, it is thereafter each party will nominate its candidates."
Separately, Minister Makuei said President Salva Kiir and SPLM-IO leader Riek Machar, who is also the First Vice President, remain at a stalemate over the nomination of General Johnson Olony to Upper Nile state's governorship.
"The two are still at a stalemate. President Salva has reclined to appoint Olony, while Riek is insisting that Olony must be the governor. So we don't know what will be the way forward," said Michael Makuei. "The presidency is supposed to meet and discuss the matter."
Riek Machar's party, the Sudan People's Liberation Movement-in-Opposition (SPLM-IO) was allocated three states, including Upper Nile state, where the appointment of a governor is still pending.