SPLM-North delegation in Washington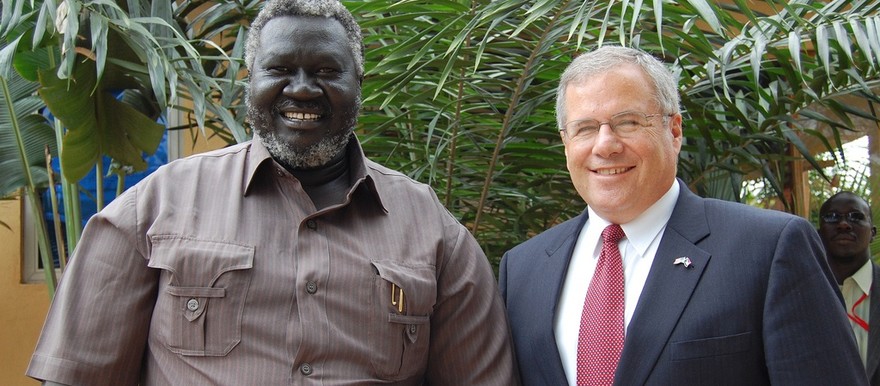 A high-level delegation from the Sudan People's Liberation Movement- north reached to Washington for a series meetings with American officials on the humanitarian situations in Nuba Mountains and Blue Nile regions, and to discuss negotiations for a political solution to the conflict with Khartoum.
The delegation is headed by Malik Agar, chairman of the SPLM-N and Yassir Sayid Arman, the movement's secretary-general. They were expected to begin talks with the U.S. Special Envoy to Sudan and South Sudan, Princeton Lyman.
On the agenda is to explain the position of the movement on the failure of the Tripartite Initiative.
Also talks will address the movement's position on the North-South peace process, especially given the difficulties in implementation of the security agreements of the Addis Ababa Agreement.
The movement previously stressed the necessity to end hostilities in order to facilitate the establishment of the demilitarized zone between the two countries of Sudan and South Sudan, in addition that Khartoum should allow the passage of humanitarian aid to civilians in the areas controlled by the movement.
File photo: SPLM-N leader Malik Agar with the former US Special Envoy Scott Gration, 19 August 2009 (US State Department)