SPLM-North Agar faction fires secretary-general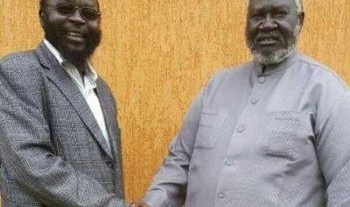 The Sudan People's Liberation Movement-North faction under the leadership of General Malik Agar has issued a statement relieving its Secretary-General, General Ismail Khamis Jalab from the Leadership Council, the General Secretariat, and the membership of the movement.
In a statement obtained by Radio Tamazuj, Agar also stripped Khamis of his military rank and relieved him from the army.
Agar accused Khamis of disregarding the movement's decisions, sabotage, and incitement against the leaders, accusations he says are a clear violation of the movement's constitution.
Responding to the accusations, General Khamis told Radio Tamazuj that the decision to dismiss him contradicts the movement's constitution and that he is not affected by that decision.