NUBA MOUNTAINS -
3 Apr 2017
SPLM-N Nuba body suspends peace talks with Khartoum government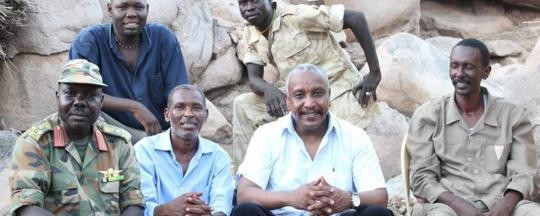 The Nuba Mountains Liberation Council, the highest decision-making body of the Sudan People's Liberation Movement- North in South Kordofan, has decided to stop peace negotiations with the Khartoum government until the movement's internal differences are settled.
This comes in a communiqué announced Saturday at the end of five-day meetings in the Nuba Mountains to resolve internal divisions after the resignation of the SPLM-N deputy chairman Abdel Aziz al-Hilu.
In late March, the Nuba body decided to withdraw confidence from the movement's secretary general Yassir Arman and dissolved the negotiating team and appointed new members.
In Khartoum, government officials said the rift within the SPLM-N rebel group would have negative impact on the negotiating process and would delay it.
Photo: SPLM-N leaders in South Kordofan/Facebook