ADDIS ABABA -
23 May 2013
SPLM-N & Khartoum negotiations to resume next month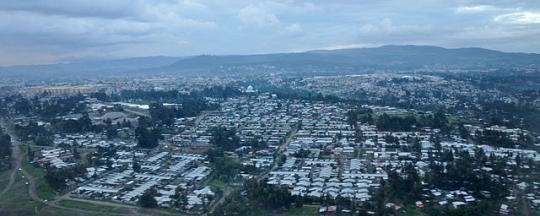 The former president of South Africa and the African Union's chief mediator for peace talks in Sudan, Thabo Mbeki, has confirmed that the second round of peace talks between the Sudanese government and rebel group, the SPLM-N, will be resumed next month in Addis Ababa.
A source familiar with the ongoing process reported that the mediation team has been trying to establish new proposals in order to bridge the divide between the two parties.
The same source acknowledged that it will be necessary to include recent security developments on the ground in order to include these as part of the agenda for discussion.
The SPLM-N has been fighting the Sudan Armed Forces (SAF) in South Kordofan and Blue Nile states since 2011 and 2012 respectively. Meanwhile ongoing SAF air strikes in both states have resulted in the death of numerous civilians, including women and children.
Photo: Addis Ababa (Hansueli Krapf/ Wikipedia)