SOUTH KORDOFAN -
31 Jan 2018
SPLM-N al-Hilu extends ceasefire in South Kordofan, Blue Nile states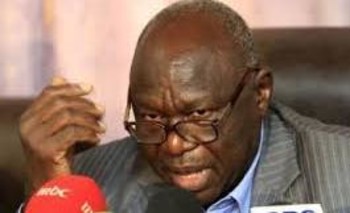 A faction of the rebel Sudan People's Liberation Movement-North (SPLM-N) on Tuesday announced an extension of the unilateral ceasefire in South Kordofan and Blue Nile states for four months starting on 1 February.
In August last year, the SPLM-N faction led by General Abdel-Aziz al-Hilu declared a unilateral ceasefire in areas under its control from 31 July 2017 to 31 Jan 2018.
In a statement seen by Radio Tamazuj, Abdel-Aziz al-Hilu said the move is a step towards a peaceful solution to Sudan's problems.
The rebel leader ordered all the rebel movement's units to respect the extension of cessation of hostilities.
The peace talks between the Khartoum government and Abdel-Aziz's rebel faction on the two areas are expected to resume on 3 Feb in the Ethiopian capital Addis Ababa. The talks are mediated by the African Union High-Level Implementation Panel led by former South African President Thabo Mbeki.