SPLM-IO MP loyal to Taban defects and joins SPLM-IO Machar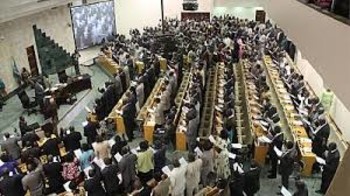 A member of the parliament loyal to First Vice President Taban Deng Gai has defected and joined the SPLM-IO led by Riek Machar.
Gabriel Tap told Radio Tamazuj on Tuesday that he has resigned as an MP and has decided to join SPLM-IO Machar, the main opposition group saying the government has failed to fully implement the August 2015 peace deal.
"When Machar left Juba we remained inside with Taban and we expected the full implementation of the peace deal but he was busy with his own personal things with President Kiir and there was no any implementation of the peace agreement," he added.
Tap was appointed as an SPLM-IO Taban member of paliamnet in 2016 to represent Bentiu after Taban was appointed new first vice president.